Central Netball is a large local club based at Charlestown Netball courts. We support all agegoups and any skill level.
Central Netball is proudly sponsored by Central Charlestown Leagues Club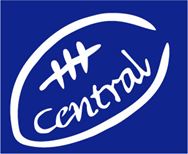 Latest News: REGISTRATIONS ARE NOW OPEN FOR 2017 CLICK HERE
Wet Weather Information:
All wet weather information can be found on Charlestown Netball Association website www.charlestownnetball.com.au or you can download the app to your phone.